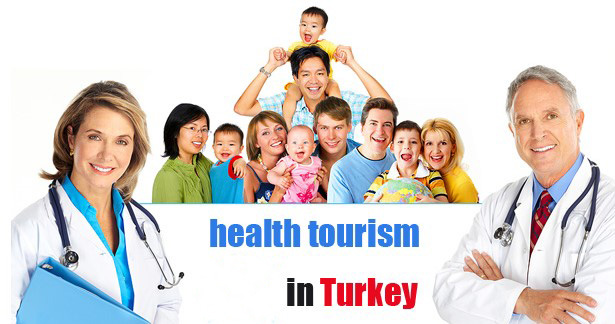 Medical Tourism in Turkey
Right choice for your health in Turkey,
Right choice for your health;

Relieable Experience;
Anatolia has been the health center of its territory since ancient times. Thermal springs and historic healing sites are the traditional examples of health services that Turkey is known for. Turkish baths are a must visit for those who take care of their health and well-being.
Turkey has reached world standards quickly and efficiently through the health transformation program of the past decade. Under the Health Transformation Program; every year, not only Turkish citizens, but also thousands of international patients are attracted to first-class health services in Turkey.
Patient rights, privacy and security are the top priorities of health services in Turkey.
Hospitals operate according to the national accreditation system and are checked twice a year by the Turkish Ministry of Health to ensure quality, safety and service standards. In addition, numerous health facilities are accredited by international organizations.
Turkey is one of the leading health bases in the world due to its qualified staff, competitive prices, cutting-edge technology and evidence-based service to international standards.

Latest medical technology;
Health institutions in Turkey work with the highest technology available in the world.
Hair transplantation
IVF treatment
Dental treatments and implants
Eye treatments
Plastic surgery
Check-up service
Cosmetic surgery
Intraoperative MRI
Robot-controlled surgery
RapidArc
IGRT
Robot surgery
Cyberknife
Gammaknife
Radiotherapy
Nuclear medicine
Qualified employees;
The medical specialization rate is high in Turkey, both in the main branches and in the sub branches. Excellently trained doctors and health professionals from Turkey are proud to share their expertise with their colleagues in developing countries to participate in their health care improvement programs. It is one of our top priorities to contribute to global health.
Most higher education medical institutions offer medical training in English. English is widely used in healthcare. Most higher education medical institutions offer medical training in English. English is widely used in healthcare. In addition, health institutions or intermediary organizations can provide interpretation services for patients who wish to communicate in their mother tongue.
Hospital accommodation;
A large number of health facilities in Turkey hold the ISO 9001 certificate, JCI accreditation, etc. for their clinical services and they also offer 5 star hotel comfort for their international guests.
Integrated health campuses are the new generation of health facilities managed by a public and private partnership model overseen by the Turkish Ministry of Health. These sustainable and environmentally friendly facilities have seismic isolation and smart control systems and offer an unparalleled experience beyond European standards.
Quick service;
You should not keep your health waiting. You will find the fastest and most efficient response to your healthcare needs in Turkey.
Competitive prices;
Scientific, fast and high-quality surgical and other treatments are especially more budget-friendly in Turkey than in European countries and the US. You get value for your money.
Quality Hospitality;
Guests become a family member in Turkey. That is why it is one of the top destinations for international tourists every year. International patient departments of health facilities arrange pre-interview, travel planning, accommodation, translation and other relevant patient needs for 7/24. You will undoubtedly feel at home in Turkey.
---
Back to your request as soon as possible
Other Blogs
10 wheelchair accessible hotels in Antalya
How to make cities accessible?
Disabled Travelers in Turkey
5 Useful Travel Apps for disabled people
Top 4 Mobility Equipment to rent for your holiday
Travel Suggestion for Disabled Adventurers
Daily transportation for Disabled
Accessibility Features for Hotel Accommodation
10 tips when Renting an Accessible Car
Flight for wheelchair travellers