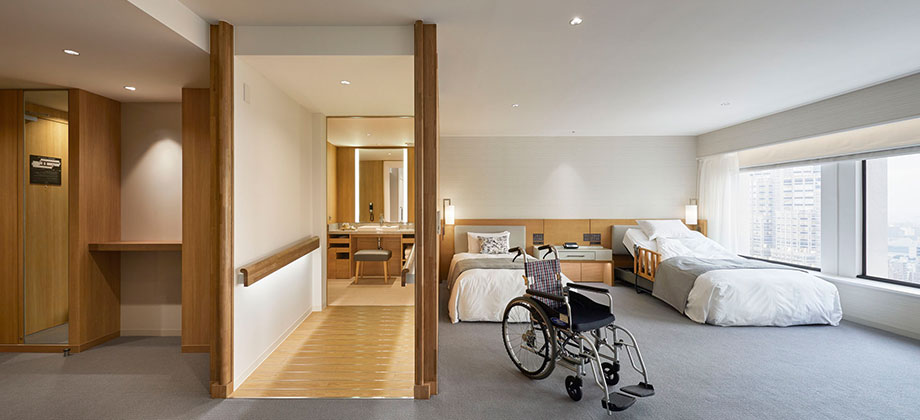 Accessibility Features for Hotel Accommodation
Accessibility is not standardized in the hotel industry and can be easily interpreted by hotel staff in various ways. Instead of looking for "wheelchair friendly" hotels in the forums
Accessibility is not standardized in the hotel industry and can be easily interpreted by hotel staff in various ways. Instead of looking for "wheelchair friendly" hotels in the forums, you should have your criteria and needs ready and deal directly with the hotel. Often hotel websites will show that they have accessible rooms, but their definitions can vary widely and they may not be designed to meet your needs. At this point you should call directly to your hotel.
Common Areas:
1. Designated handicapped parking with priority in the parking lot.
2. Step free access (level or sloping) and / or lift access to main entrance.
3. Automatic door opening.
4. Ground floor / lobby level accessible washroom.
5. Elevator to accessible accommodation above ground.
6. Flat or sloping access to public areas.
Rooms:
1. Wider entrance and bathroom openings - outside 80 cm, inside 75 cm. Easy to open
2. Emergency button in bathroom and room
3. Semi-high light switches and sockets
4. Door handles with lever
5. Maneuvering space on each side of the bed - 90 cm
6. Roll in the shower
7. Shower chair on wheels and / or wall-mounted shower seat
8. Handles in the bathroom
9. Raised toilet
10. Lower hanging space in cupboard
Environment:
1. Proximity to markets, pubs, restaurants ... up to 500 m away.
2. Proximity to health services.
Tips:
1. Call the hotel directly.
2. Save notes: names, dates, times, topics, what has been agreed and confirmation numbers. Take these notes and prints with you on vacation.
3. Ask to speak to someone who is familiar with rooms for people with disabilities because they have been there.
4. Ask questions that provide information instead of a yes or a no.
5. Verify that you have a credit card WARRANTY for an accessible room and a confirmation number. Not just a REQUEST for an accessible room if available at the time of check-in.
6. Reconfirm your reservation for a guaranteed accessible room a few days in advance.
7. Upon arrival, check the room before checking in.
8. Take your notes and prints with you on vacation again.
Be prepared, in the unlikely event that:
1. The hotel has no accessible room available for you upon arrival. The hotel should find an accessible room for you, even in another hotel.
2. The hotel's free shuttle may not be accessible. The hotel needs to adjust the service in a different way. "How are you going to provide an alternative shuttle for us?"
Be cool, persistent, use a sense of humor, and your vacation will be much more of a pleasure than a nightmare.
---
Other Blogs
10 wheelchair accessible hotels in Antalya
Best accessible hotels in Turkey!
10 tips when Renting an Accessible Car
Disabled Travelers in Turkey
Flight for wheelchair travellers
Travel Suggestion for Disabled Adventurers
5 Useful Travel Apps for disabled people
How to make cities accessible?
Daily transportation for Disabled
Top 4 Mobility Equipment to rent for your holiday