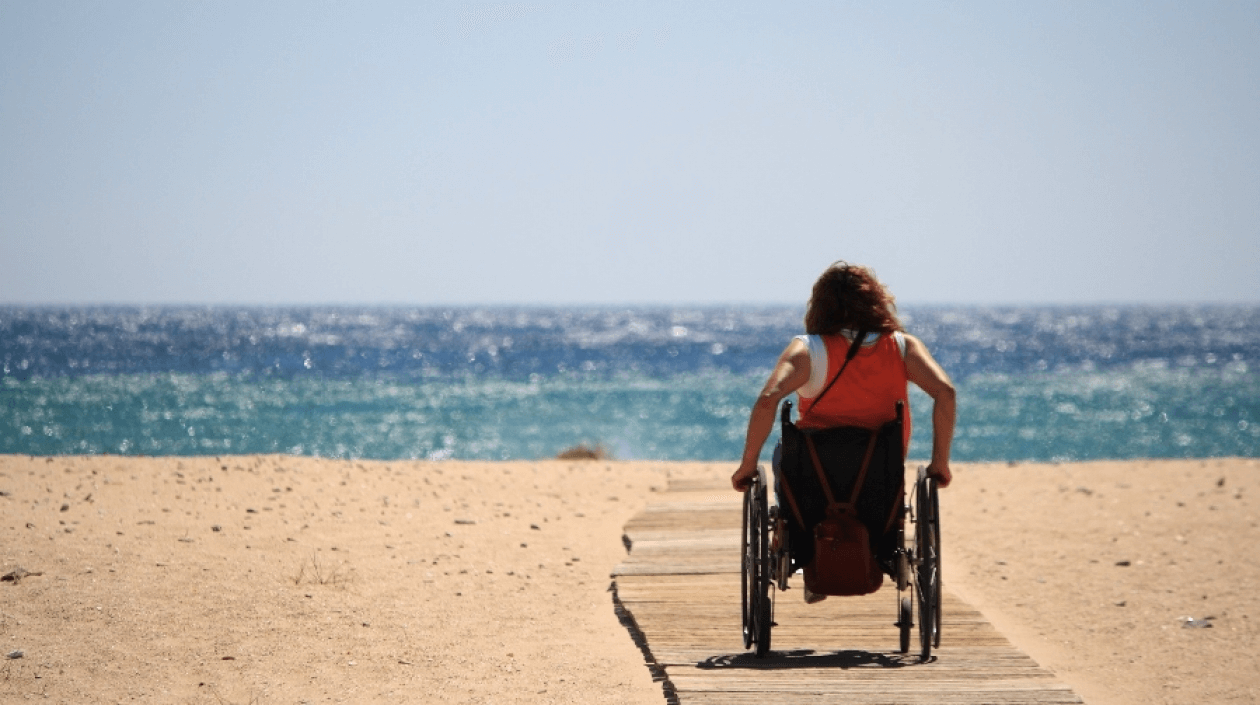 Wheelchair Accessible Holiday Izmir
Wheelchair accessible hotel rooms Izmir, wheelchair accessible excursions and activities for disabled as Visually Impaired, Hearing Impaired, Speech Impaired or wheelchair user in Izmir
Turkey's most European city is Izmir. Places to visit appeal to both the soul and the eye. It is Turkey's third largest city. Izmir where you will find the historical heritage of ancient civilizations, the hot-blooded people, untouched coves is the most excited city of Turkey. Every single day, you can find a different daily activities and places to visit.
The Metro network and the Bus network in the city center are suitable for disabled access, wheelchairs can ride comfortably, but the metro and bus do not pass through every street. You can visit Çeşme, Alaçatı, Karaburun, Kuşadası, Foça, Urla and Dikili by the Aegean sea, away from stress and hustle. You can swim here in wheelchair accessible beaches. You can also accomadate in İzmir or Kuşadası and visit the Ephesus and Virgin Mary Churches in a day trip. By using İzmir Adnan Menderes Airport or Kuşadası Marina cruise ship, You can enjoy visiting many places which are wheelchair accessible.
Wheelchair accessible places to visit around Izmir and Kusadasi:
Ephesus Ancient City, Virgin Mary Church, Sirince Village, Bergama (Pergamon) Ancient City (Only some part, not all), Bergama (Pergamon) Church, Red Basilica (Only some part, not all)
Unfortunately, public transportation is not available to these places. If you want to go there, you can rent a wheelchair accessible minivan from MobilityTurkey. MobilityTurkey has special minivan for disabled and it provides barrier free excurtions to Ephesus and Virgin Mary Church from Izmir and Kusadasi.
Wheelchair accessible places to visit in Izmir for disabled :
Izmir Clock Tower, Historical Kemeraltı Bazaar, Konak Square, Historical Elevator (You can see İzmir View), Kızlarağası Han (Not suitable for full access but can be visited), Dario Moreno Street, İzmir Wildlife Park (Europe's largest wildlife park for animals)
Places such as Agora, Kadifekale, Ataturk Museum, Izmir Archeology Museum are unfortunately not suitable for access due to historical architecture and geographical reasons.
MobilityTurkey provides all kinds of wheelchairs, lifts for disabled, bathroom equipment, scooters for disabled people in İzmir and Kuşadası. With rent a car service for disabled ( self driving),wheelchair accessible airport transfer and wheelchair accessible tours, disabled people move more comfortable and they are more free to travel and visit around.
---