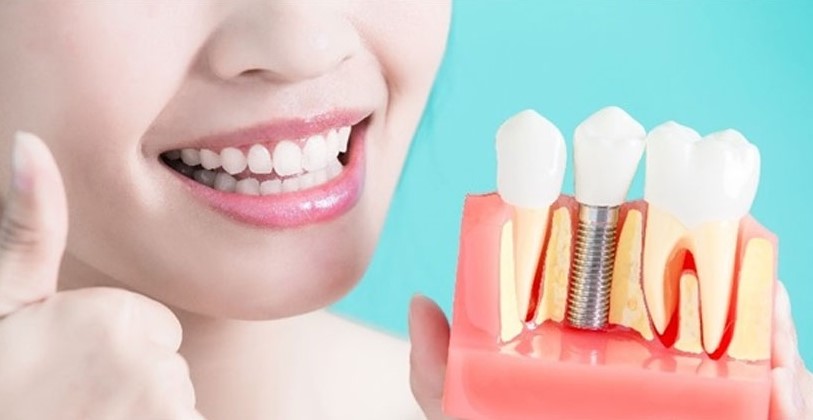 Dental Treatment & Implant
Dental Treatment - Implants in Antalya Turkey
We offer top quality dental treatments at affordable prices in Turkey. We are committed to excellence in dentistry and customer service. Whether you are planning a dental treatment to straighten misaligned teeth, close the gaps between your teeth, redesign your smile or replace missing teeth, our experienced dentists in Turkey.
We offer our patients the most advanced dental products and dental services according to international health standards. Our dentists in Turkey are experienced and specialized in cosmetic dentistry and maxillofacial surgery. We only work with experienced dentists in Turkey. We offer dental treatments in Turkey such as dental implants, dental veneers, dental crowns, smile makeover and professional teeth whitening with laser. The dental products we use are worldwide well-known brands and we have an extended warranty for all dental procedures. Our maximum hygiene and sterilization protocols are approved by the Turkish dental association.
Implant;
Implant, one of the main applications in dentistry, is a treatment method that can be used for many different purposes. In this method, new teeth are placed on the spots on the jaw bone in place of lost teeth with screwed on. Placed teeth can be examined in many different groups based on quality characteristics.
If you are looking for reliable and qualitative alternatives to dental bridges or dental prostheses to replace your missing teeth, teeth removed dental implants should be the perfect solution for you. You can replace a single tooth or multiple teeth with dental implants. We offer very affordable rates for dental implants in Turkey without compromising the quality of the product.
Orthodontics treatment;
Dental malformation, one of the biggest problems from childhood, has a negative impact on self-confidence and sometimes causes chewing and eating disorders. In the prevention of dental malformations, implant may be preferable as a combined aesthetic solution along with orthodontic treatment called "dental braces". While dental deformities are prevented, new implanted teeth are placed on the raw parts of the jaw bone due to both tooth extraction and teeth slipping.
Diastema closure;
Diastema is generally a congenital problem of aesthetic dentistry. Teeth may be scarce on the jaw bone because of the large lower or upper jaw bone. On the other hand, the absence of the teeth on the two front teeth is possible, it is called "lateral". In this situation, blanks are also professionally closed with implants.
Dental bridges;
Dental bridges; are used to eliminate gaps between teeth. A dental bridge refers to a custom product consisting of two crowns and a 'bridge' or a fake tooth in between that fills the gap. The dental bridge is supported by existing natural teeth or prosthetic teeth made by dental implants. Dental bridges are very effective treatment options to eliminate unsightly gaps and restore the normal functioning of your teeth.
Root canal treatments;
Root canal treatments are one of the most commonly prescribed dental treatments everywhere. You can have a root canal treatment done in a scenic location, at a low cost, by a highly skilled endodontist. Getting root canal treatment from an endodontist is very important because they are more qualified and specialized in this field of dentistry.
Dental crowns;
A dental crown is a type of dental veneer. Where veneers only cover the visible surface of a tooth, a dental crown covers the entire tooth. In addition to restoring the natural appearance of damaged, chipped, misaligned, misshapen teeth and restoring smiles, dental crowns can also strengthen teeth and increase their ability to function normally. If you have teeth that are physically damaged from cavities, splinters, or other problems, dental crowns can help. We offer high quality branded dental crowns at affordable prices.

Dental veneers;
Veneers Turkey are the best and most preferred cosmetic dental treatments that improve the appearance of teeth. A dental veneer is a thin shell made of synthetic material in the shape of the front of a tooth. A dentist sticks this dental veneer on the visible side of a tooth to physically improve its appearance. Dental veneers do not improve dental function or reverse disease-related problems. But if you have heavily discolored or worn teeth that look ugly, you can significantly improve their appearance with dental veneers in Turkey. Veneer is a cosmetic method to achieve a pearly white smile. We offer affordable and high-quality dental veneers in Turkey.
---
Back to your request as soon as possible