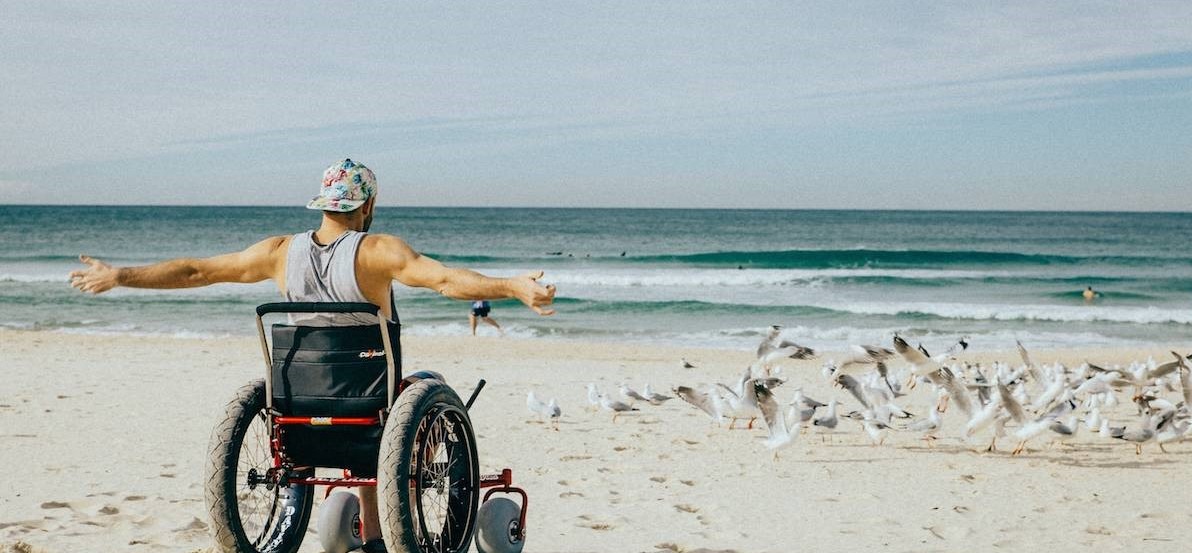 Wheelchair Accessible Holiday Kundu - Lara
Wheelchair accessible hotel rooms Lara Kundu, wheelchair accessible excursions and activities for disabled as Visually Impaired, Hearing Impaired, Speech Impaired or wheelchair user in Lara Kundu
Lara and Kundu, which are located close to Antalya City Center, are on the top of the most preferred destinations for the travellers who come to Antalya for their business trip, for sea, nice beaches and sun or for any sportive activities. Not only summer season, they are all open in winter season also. To be 10 km from the airport and 15 km from the city center, making it an attraction center.
It is easy and not tiring for wheelchair users to go from Antalya Airport to their hotels, from their hotels to the city center or other tourist attractions.
As it is located in the middle of Antalya as a location, it will not be difficult to visit places suitable for wheelchair access in Antalya city center, Kemer, Belek and Side. You can go to Antalya City Center from the hotels here by taking the public buses, but it takes a lot of time since the bus travels the whole city. Unfortunately, the tram station is far from where the hotels are located. You can easily travel with wheelchair accessible minibuses suitable for wheelchair users provided by MobilityTurkey , or by renting a accessible car for disabled , you can travel on your own.
Düden waterfall and Duden park, which is suitable for wheelchair user ,are very close to Lara-Kundu region. Apart from that, Kaleici (Old Town), Perge Ancient City, Aquarium, Aspendos Theater and City museums are close to the hotels located in this regions.
By examining our detailed page about Antalya City Center, you can have more idea where to visit and what kind of activities to do in this regions.
Due to its location close to the city center, most of the hotels here have a carers service for wheelchair users or disabled people.
Wheelchair Accessible Hotels in Lara - Kundu:
There are many hotels in Lara and Kundu region that are suitable for disabled access.All hotels here have an all-inclusive system. Most of them are hotels suitable for wheelchair access. The best hotels of the region for wheelchair user are as follows.
Pool lift for disabled is available :
- Baia Lara Hotel - Limak Lara Hotel - Miracle Hotel - Barut Lara Hotel
- Liberty Lara Hotel - Kremlin Palace - Topkapi Palace
No pool lift for disabled, but the pool and public area is accessible :
- Titanic Lara Hotel - Aska Hotel Lara - Delphin Diva - Mardan Palace
Wheelchair Accessible Activities and Places in Lara - Kundu :
You can easily visit the following places and participate in activities by staying at a hotel in Lara -Kundu. All of these places have been visited and all of these activities have been tried by us, they are all suitable for wheelchair access.
Kaleici - Handrian Gate - Cumhuriyet Square - Yivliminare Mosque - Kesik Minaret Mosque - Clock Tower - Hidirlik Tower - Cumhuriyet Square - Ataturk House - Yacht Marina - Antalya Toy Museum - Suna İnan Kıraç Kaleici Museum - Antalya Museum - Anadolu Toy Museum - Kelebek Park - Emirgan Fountain - Donerciler Bazaar - Antalya Panoramic Elevator - Konyaaltı Beach - Düden Waterfall - Karpuzkaldıran Waterfall - Kurşunlu Waterfall - Tünektepe Cable Car - Antalya Aquarium - Zoo - Antalya Sand Sculpture Museum - Perge Ancient City - Boat Tour - Aspendos Theater - Koprulu Canyon Rafting- Jeep Safari- Tazi Canyon- Manavgat Waterfall -Antik Side Theater - Side Museum - Manavgat Boat Tour- Rixos Land of Lagende - Dolphine Therapy & Aquapark - Horse riding & Horse Therapy - Anatolian Fire Dance Show - Garden of Religions - Moonlight (Ayışığı Parkı) Park - Folklorik Yörük Park - DinoPark -Ulupınar - Phaselis Ancient City - Olympos Ancient City - Tahtali Cable Car - Tekirova Ecological Nature Park - Dolphin Aqua Land Konyaalti
You can also visit historical and touristic places suitable for disabled people in other region of Antalya as Belek, Kemer, Side and You can also participate in the activities in these regions. We can arrange all these activities and excursions for you. For more information about this, you can take a look at our pages about these regions.
---