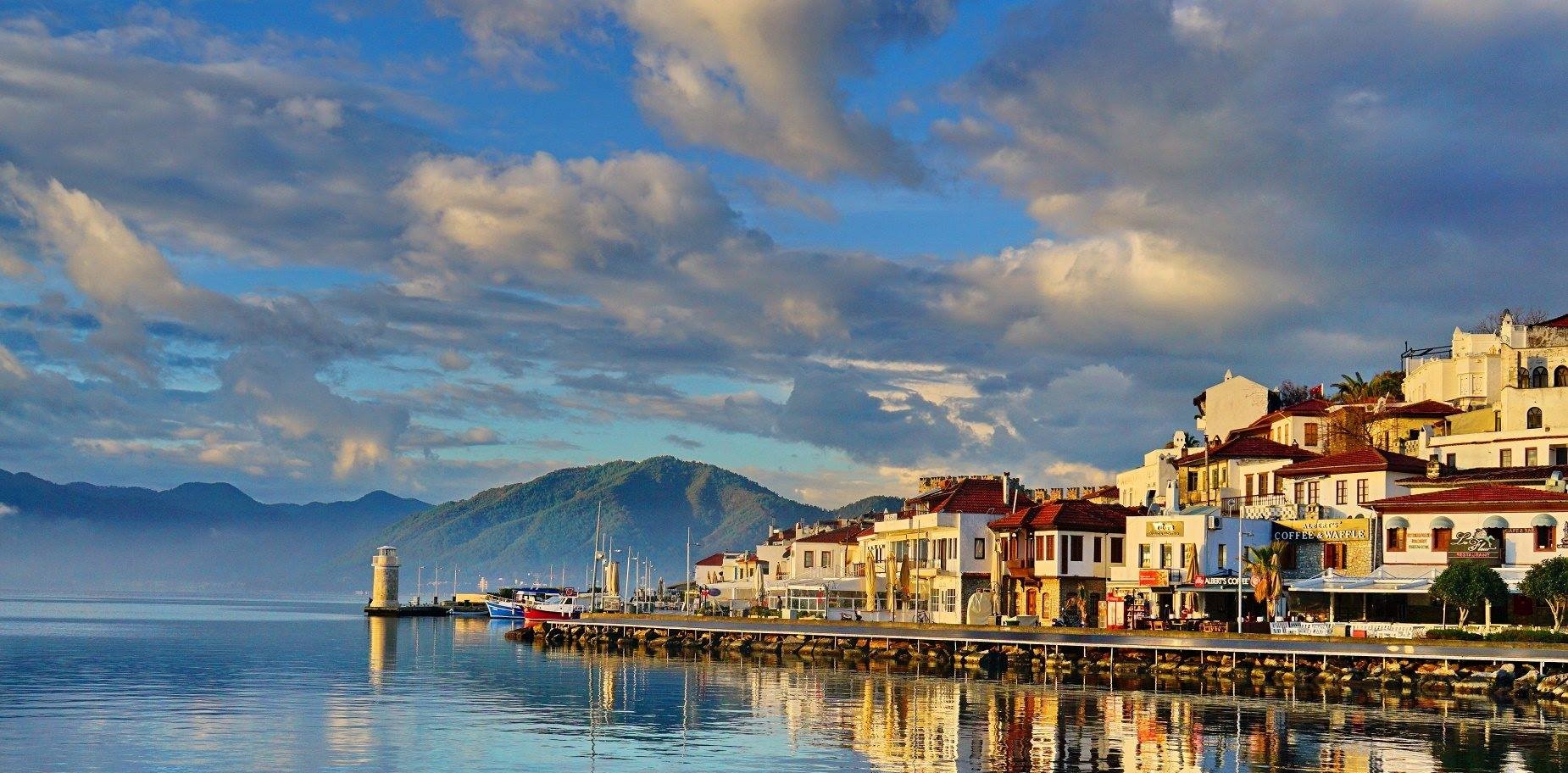 Wheelchair Accessible Holiday Marmaris
Wheelchair accessible hotel rooms Marmaris, wheelchair accessible excursions and activities for disabled as Visually Impaired, Hearing Impaired, Speech Impaired or wheelchair user in Marmaris
Marmaris, which is located at the meeting point of the Aegean and the Mediterranean, where local and foreign tourists come regularly, is one of the most preferable holiday destinations with its blue flag beaches, historical beauties and lace-embroidered coves. The nearest airport for transportation to Marmaris is Dalaman Airport but there are many yacht ports also in this region. The coastline in Marmaris city center is very suitable for wheelchair. You can easily visit the whole beach on wheelchair.
Marmaris Municipality makes arrangements to facilitate the lives of disabled people in the city center. Finally, the municipality has opened '' Barrier-Free Beach '' in Marmaris city center and Içmeler beach, so that wheelchair users can easily swim. In these beaches, special compartments with a toilet, changing cabin and wheelchair accessible shower designed for wheelchair users were placed. On the other hand, a special walking path to the sea and special areas on the beach were prepared for the individuals with wheelchairs to enjoy the sea easily. In addition, beach wheelchairs are provided free of charge for easy access to the sea.
The first of the activities in Marmaris is taking a boat tour. There are wheelchair accessible boats in a style that wheelchair user can ride easily. Boats departing from Marmaris or Icmeler Port organize daily tours to places such as Phosphorus Cave, Aquarium Bay and Turunc.
Akyaka (Gökova Beach): It is very difficult to find a suitable disabled room for wheelchair user in this region where a lot of pensions, motels and hotels are located. Therefore, you can stay in a hotel in Marmaris and you can take a daily tour to come here. You will find a place where sea, sand, forest and sun are dansing together. That gives you a magnificent viewing pleasure and you ose yourself in its magnificent nature. The beach here is suitable for disabled and is designed in line with the needs of wheelchairs. For wheelchair users, there is a walking path entering into the sea. Once you visit here, don't go back to your hotel without visiting the viewing terrace at the summit of the Taurus Mountains in the direction of Muğla. All Akyaka plain, sea, beach and islands will be under your feet. You can be sure that a view that you will never forget is waiting for you. The viewing terrace here is accessible for wheelchairs. However, it should not be forgotten that public transportation is a big problem. Unfortunately, it is not possible to get there by public buses or commercial yellow taxis. You can visit here with wheelchair accessible minivan that MobilityTurkey has.
Apart from this, you can participate in the following activities, swim on the beaches and visit the coves by boats that wheelchair user can easily ride in, with whom MobilityTurkey has an agreement. MobilityTurkey has overcome obstacles, now it's your turn.
Wheelchair Accessible Boat Tour in Marmaris:
- Dalyan & Iztuzu Beach and Mud Bath - Sedir Island Cleopatra Beach - Jeep Safari - Scuba Diving
The most beautiful bays to visit on wheelchair accessible boat in Marmaris:
- Bördübet - Kumlubük - Abdi Reis Bay - Ayın Bay - Kızkumu - Amos Bay - Marmaris Beads Bay - Turunc - Hisaronu - Selimiye - Cennet Island Beach
The most famous and suitable restaurant for wheelchair users in Marmaris:
- Pineapple Restaurant - Pukka Restaurant – Bono Good Times – O'yes Restaurant – Tepe Restaurant – Taj Mahal Restaurant
Wheelchair Accessilbe Hotels in Marmaris:
- Marti Resort Hotel - Grand Yazici Club Turban - Park Panorama Hotel - Martı La Perla
- D-Maris Bay Hotel - Fortezza Beach Resort Hotel - Turunç Resort Hotel - Green Nature Diamond Hotel
- Elite World Marmaris
---