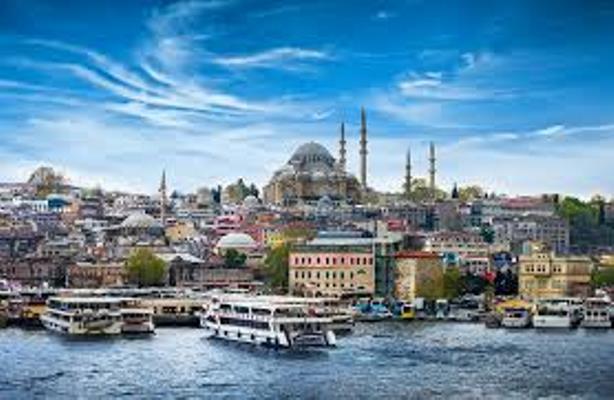 Wheelchair Accessible Holiday Istanbul
Wheelchair accessible hotel rooms Istanbul, wheelchair accessible excursions and wheelchair accessible activities options for wheelchair users and other disabled as Visually Impaired, Hearing Impaired in Istanbul
You will lose yourself in the magnificent history, monuments, museums and Bosphorus view while visiting Istanbul, which has hosted the biggest civilizations of the world such as Roman Empire, Byzantine Empire and Ottoman Empire and you will be looking forward to coming back to this fascinating city next time. Istanbul, an 8,000-year-old settlement, is an open-air museum.
Although there are a wide range of Metro, tramway and bus lines suitable for wheelchair access in Istanbul, it is not possible to go anywhere by using these transportation networks. In this context, you can easily reach anywhere you want by taking the wheelchair accessible minibuses with ramps or lift owned by MobilityTurkey.
In addition, first time in Turkey, suitable for wheelchair user, disabled or their family can rent a Fiat Doblo with a capacity of 4 passanger in total. This vehicle is a wheelchair accessible vehicle. You can rent these vehicles and go anywhere you want. There is no any km limit.
Although there are many places to visit in Istanbul, unfortunately, not all of them are suitable for wheelchair access because of the geographical structure of the city or the historical structure of the place to be visited. In addition, we have gathered the places for you to visit, which are suitable for wheelchair access, as below. You can visit these places on your own or take part in daily tours or package tours organized by us.
You can find detailed information about each of the places to be visited below on our "Blog" page:
Places to visit in Istanbul that are suitable for wheelchair access:
Topkapi palace, Grand Bazaar, Sultan Ahmet Mosque, The Hagia Sophia Mosque, Istanbul Modern Museum, Naval Museum, Bomontiada, Goodwill Cistern, Basilica Cistern, MiniaTurk, Ağva, Sakıp Sabancı Museum, Rahmi Koç Museum, Istanbul Archeology Museum, Suleymaniye Mosque, Chora Church and Museum, Dolmabahçe Palace, Fener Greek Patriarchate, Pierre Loti Hill, Istanbul Sea Life Aquarium, Sapphire Observation Terrace, Istiklal Avenue & Taksim, Boat tour in the Bosphorus, Ortakoy, Galata Mevlihane (Dervish) Museum
Places that are not suitable for wheelchair access in Istanbul but can be visited and seen with a wheelchair accessible minivan:
Galata Tower for the disabled, Rumeli Fortress, Maiden Tower (Kız Kulesi), Camlica Hill, " Bebek " Beach, Bozdoğan Aqueduct (Valens Aqueduct)
Restaurants & Bistros that are most suitable for wheelchair access in Istanbul:
360 Istanbul, Hafız Mustafa 1864, Lotiz Lounge, Buhara Ocakbasi Restoran, Seven Hills Restoran, Cati Meze 360
Wheelchair Accessible Hotel Room for disabled in Istanbul:
Hilton Bemonti Hotel , DoubleTree by Hilton Old City, Hotel Arcadia Blue, Elite World İstanbul, Radisson Blue İstanbul Pera, Point Hotel Taksim, Intercontinental İstanbul, Holiday Inn Hotel , Wow Istanbul Hotel
All kinds of wheelchair, wheelchair accessible airport transfer, scooter for disabled, hoist and many other equipements you need in Istanbul are provided by MobilityTurkey.
---