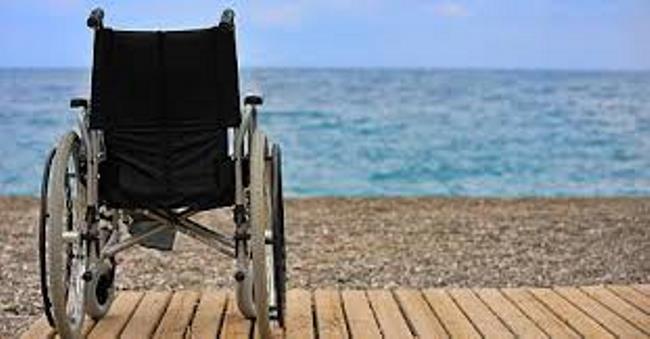 Wheelchair Accessible Holiday Belek
Wheelchair accessible hotel rooms Belek, wheelchair accessible excursions and activities for disabled as Visually Impaired, Hearing Impaired, Speech Impaired or wheelchair user in Belek
Belek, which is 40 km away from Antalya city center and the airport, is one of the most touristic centers of Antalya. There are more than 40 5 * hotels and resorts within its borders. Belek, one of the world's leading golf and tennis centers, has hosted many international golf tournaments so far. In Belek, which has become a camp center for football clubs in recent years, between 1500 and 2000 football teams from England, France, Germany, Holland and Russia have been camping in in winter season. Belek hosted the world golf final in 2012 and the G20 meeting was held here in 2015. There are many luxury hotels with high quality service above European standards in Belek Region.
The 'Garden of Religions', which is the second place after Jerusalem, where the believers of three great religions meet at the same place, is located in Belek. The mosque, church and synagogue are located in the same building and everybody worships in the same place. For all religions, every special day and religious holiday is celebrated here. This place is 100% suitable for wheelchair access and it is at the top of the places to visit in Belek.
Aspendos Theater, one of the most important historical buildings of the region, is located here. The most important feature of this theater is still used in some events. In Aspendos, which is the biggest theater of ancient times, with a spectator capacity of 15 thousand people, ballet, opera and dance shows are still organizing even today. There are also special places for wheelchair users and other disabled people to watch the shows here. The most famous event organizing here is a dance show called ''Anatolian Fire''.
Perge Ancient City is located on the east side of Belek region, towards the city center of Antalya. The ancient city, built in the Hellenistic period, later remained under Roman civilization and the Seljuk sovereignty. You can visit the ancient baths, the acropolis and the agora used as a city square in Perge, which was once the capital of Pamphylia. This place is suitable for wheelchair users' visits. Sculptures, artifacts and coins extracted from Ancient Perge are also exhibited in Antalya Archeology Museum.
" Köprülü Canyon ", one of the landmarks of Antalya, is located on the north side of the region. This is a rafting center at the foot of the Taurus Mountains with a tremendous view. Every year thousands of people come to this forest area and do rafting and take a walk in the canyon. The " Tazi Canyon " located just above this place has a magnificent view that can be seen in the few places in the world, which has been the subject of advertisements on television and magazines . Wheelchair users who come here can do both jeep safaris and rafting, but unfortunately walking in the canyon is not suitable. However, at the end of the rafting, they can also visit the unique " Tazi Canyon " and enjoy the view.
Belek region is located between the center of Side and Antalya. That is why, all places such as ancient cities, museums, waterfalls in Side and Antalya can be visited by wheelchair users in Belek and participated in all activities. You can check our information pages about Side and Antalya
Wheelchair Accessible Hotels in Belek:
There are many hotels in Belek that are suitable for disabled access.All hotels here have an all-inclusive system. Most of them are hotels suitable for wheelchair access. The best hotels of the region for wheelchair user are as follows.
Pool lift for disabled is available :
- Calista Luxury Hotel - Limak Arcadia Hotel - Voyage Belek Hotel – Regnum Carya Hotel
- Güral Premier Hotel – Gloria Serenity Hotel - Susesi Hotel – Rixos Premium Belek
- Limak Atlantis – Kempinski The Dome - Ela Quality Hotel
No pool lift for disabled, but the pool and public area is accessible :
- Titanic Deluxe Hotel - Cornelia Diamond Hotel
Wheelchair Accessible Activities and Places in Belek :
You can easily visit the following places and participate in activities by staying at a hotel in Belek. All of these places have been visited and all of these activities have been tried by us, they are all suitable for wheelchair access.
Kaleici - Handrian Gate - Cumhuriyet Square - Yivliminare Mosque - Kesik Minaret Mosque - Clock Tower - Hidirlik Tower - Cumhuriyet Square - Ataturk House - Yacht Marina - Antalya Toy Museum - Suna İnan Kıraç Kaleici Museum - Antalya Museum - Anadolu Toy Museum - Kelebek Park - Emirgan Fountain - Donerciler Bazaar - Antalya Panoramic Elevator - Konyaaltı Beach - Düden Waterfall - Karpuzkaldıran Waterfall - Kurşunlu Waterfall - Tünektepe Cable Car - Antalya Aquarium - Zoo - Antalya Sand Sculpture Museum - Perge Ancient City - Boat Tour - Aspendos Theater - Koprulu Canyon Rafting- Jeep Safari- Tazi Canyon- Manavgat Waterfall -Antik Side Theater - Side Museum - Manavgat Boat Tour- Rixos Land of Lagende - Dolphine Therapy & Aquapark - Horse riding & Horse Therapy - Anatolian Fire Dance Show - Garden of Religions
You can also visit historical and touristic places suitable for disabled people in other region of Antalya as Alanya, Kemer, Side and You can also participate in the activities in these regions. We can arrange all these activities and excursions for you. For more information about this, you can take a look at our pages about these regions.
---