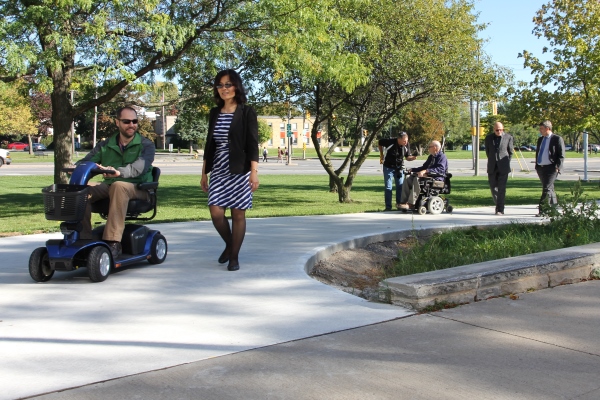 How to make cities accessible?
Making our cities more accessible for people with disability is easier than we think,
With sunny weather and summer on the way, it's time to plan your vacation. So were we looking for ways to make more accessible cities?
We all know that while accessibility is the law in many countries, its implementation can be inconsistent and weak. It means that accessibility is often only granted to a few government buildings.
While some countries generally have good accessibility, accessibility in one place does not guarantee that the same accessibility standard will apply across the country.
In addition, there are several things that make accessibility good. Different disabilities have different requirements, so somewhere it may be accessible to someone with a hearing impairment, but not a wheelchair user.
What makes a place accessible to a wheelchair user?
* Widespread accessible sidewalks with lowered curbs / flat access to central areas.
* Wheelchair accessible public transport.
* An abundance of disabled toilets.
* Accessible cafes, bars and restaurants.
* Accessible museums and other places of interest.
* A variety of accommodations with accessible and adapted rooms.
* Good sources available from tourist offices, such as entrance tickets.
* The ability to borrow / rent accessible equipment.
* Regular availability of accessible taxis.
---
Other Blogs
Top 4 Mobility Equipment to rent for your holiday
5 Useful Travel Apps for disabled people
Best accessible hotels in Turkey!
Travel Suggestion for Disabled Adventurers
10 wheelchair accessible hotels in Antalya
Disabled Travelers in Turkey
10 tips when Renting an Accessible Car
Flight for wheelchair travellers
Daily transportation for Disabled
Accessibility Features for Hotel Accommodation