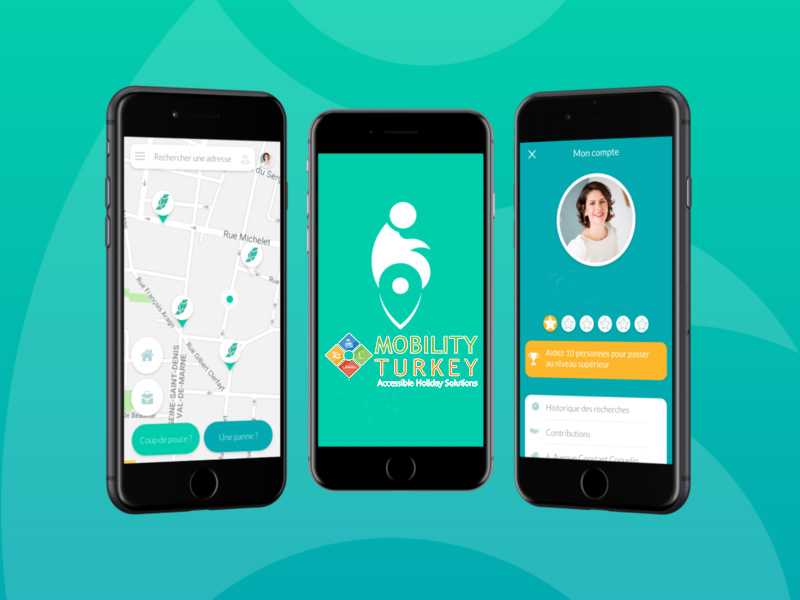 5 Useful Travel Apps for disabled people
We share five useful travel apps for an accessible travel & holiday for disabled travellers.
We share five useful travel apps for an accessible vacation, as a disabled person we often look for shortcuts and smart ways to increase our efficiency. For example, if we want to meet disabled singles, we use a dating app to save us precious time that we would otherwise lose to traditional dating. The same goes for travel abroad. Apps are a great way to find the perfect travel package that suits your individual needs. Here Meet Disabled Singles takes a look at seven great travel apps for people with disabilities.
1. Wheelmap;
If you have a disability, traveling is difficult for two reasons: the inconveniences of transportation and finding wheelchair accessible locations. This fantastic app can help with the second problem.
Wheelmap can indicate wheelchair-friendly hotels, landmarks and other locations. Travelers can easily download it from the Apple iOS App Store or from the Google Play Store.
The bad news, however, is that it only provides information about European countries and cities. However, that will change in the future and people with disabilities from all over the world will be able to use this app.
2. Wheelmate;
This app is also mainly aimed at wheelchair tourists. It helps them to easily find parking spaces and accessible toilets. Finding these two facilities can be difficult, especially when you're visiting somewhere for the first time. Wheelmate is a real partner in these situations.
3. Accessaloo;
In the spirit of removing barriers and making your vacation stress-free, we at Disabled Accessible Travel have created an app for you! What is it and how does it work? accessaloo is a user-generated content app that allows you to find accessible toilets in your area. You all know the struggle of going somewhere and not knowing if there is an accessible toilet. Or you just wander through the city and you suddenly need an accessible bathroom. The purpose of this app is that you should be able to find an accessible toilet near you anytime, anywhere.
4. Be My Eyes;
Be My Eyes connects a blind person to a sighted person who then describes the images they see through the blind person's camera. I can help them navigate everyday objects and perform tasks easily.
5. RogerVoice;
This great app for deaf travelers is free to use and works to convert mobile voice calls into a much more accessible text format.
In this way, a person with a hearing impairment can easily read everything the person tells them over the phone on the screen.
The app's speech recognition software is so good that it can dictate calls in multiple languages. A very useful feature when someone is abroad.
Enjoy your travel without limits!
---
Other Blogs
Disabled Travelers in Turkey
10 wheelchair accessible hotels in Antalya
Accessibility Features for Hotel Accommodation
Top 4 Mobility Equipment to rent for your holiday
Daily transportation for Disabled
Travel Suggestion for Disabled Adventurers
Flight for wheelchair travellers
10 tips when Renting an Accessible Car
Best accessible hotels in Turkey!
How to make cities accessible?