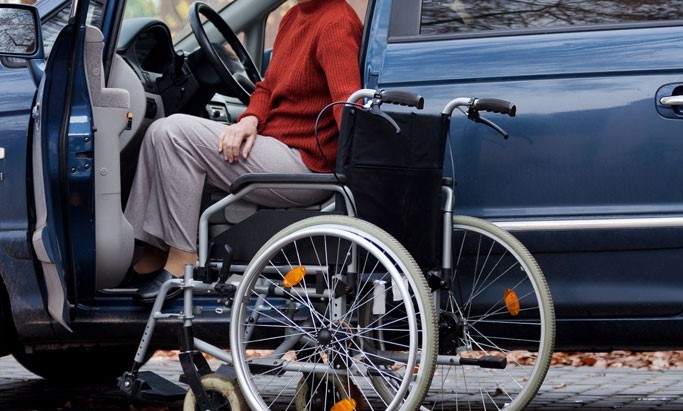 How to consider when buying a disabled car
If you're considering buying a new vehicle, whether you're a wheelchair user or need other mobility aids, we hope this guide will help make the process more manageable.
Buying a new disabled car can be a daunting process for anyone, especially a number of disabled drivers. If you're considering buying a new vehicle, whether you're a wheelchair user or need other mobility aids, we hope this guide will help make the process more manageable.
Accessible space and usability:
The first thing to consider when buying an accessible car is the luggage compartment.
If you regularly use a wheelchair or other type of mobility device, make sure your equipment fits in the trunk.
Ideally, you want to be able to fit things in the trunk without folding the back seat. If you must, you cannot carry passengers in the back of the car.
Also consider whether the car can carry extra weight, such as grocery shopping or other disability aids.
Think how easy it is to load things in the trunk. Keep in mind how high you need to lift things to remove the loading lip.
Certain vehicles allow you to lower the boot floor to create even more space. If you have a particularly large wheelchair or scooter, this could be a feature worth checking out.
Finally, if you know that having a generous amount of luggage space will be the most important aspect of your new car, then it is worth considering a station wagon.
Easy entry and exit of your disabled vehicle:
The next two things to consider are how easy or difficult getting on and off and how comfortable it is to get on.
There are a number of factors to consider when moving from your wheelchair to the driver or passenger seat.
Think that:
* the distance from the floor to the doors
* the width of the doorways
* the amount of headroom in the vehicle.
* The latter is useful when it comes to lifting your wheelchair into the vehicle after transferring. When doing this, there should be enough room to lift the wheelchair above your head and into the passenger seat.
Easy driving:
How the car drives and the level of comfort are crucial factors to check before deciding on your next car. We recommend testing a car that you are considering on different types of roads.
Remember to take into account the different types of travel for which you will use the car regularly.
For example, if you're going to be driving around town most of the time, it's probably the best option to buy a small fuel-efficient hatchback. But if you drive long distances, "city cars" can struggle at higher speeds on the highway.
When it comes to comfort, think about your needs and what works best for you. Many people with spinal injuries prefer SUVs because the ride height provides the most comfortable seating position. However, these types of vehicles can be much more difficult to get in if you are a wheelchair user.
Considerations for a wheelchair accessible vehicle:
If you need a wheelchair accessible vehicle (WAV) you need to think about where you want to be in the vehicle.
If you want to drive from your wheelchair, you have two options:
* The vehicle where you can only sit in the wheelchair in the wheelchair,
* Vehicle that allows you to switch between the driving position front and back,
We wish you a lot of driving pleasure!
---
Other Blogs
Daily transportation for Disabled
Travel Suggestion for Disabled Adventurers
10 tips when Renting an Accessible Car
Accessibility Features for Hotel Accommodation
5 Useful Travel Apps for disabled people
10 wheelchair accessible hotels in Antalya
Top 4 Mobility Equipment to rent for your holiday
How to make cities accessible?
Disabled Travelers in Turkey
Flight for wheelchair travellers