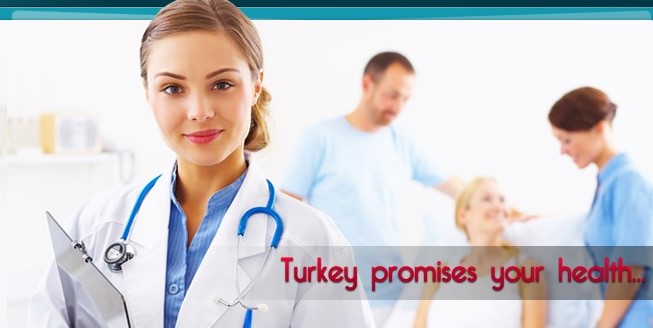 Health Tourism on the rise in Turkey
Turkey is about to become a world leader in medical tourism with the construction of state-of-the-art public and private hospitals.
Turkey is about to become a world leader in medical tourism with the construction of state-of-the-art public and private hospitals.
Turkey has always been a popular tourist destination, given its unparalleled history and cultural appeal, and now, after years of large-scale investment by both the private and public sectors, it is attracting the country's medical infrastructure that is attracting foreigners from all over the world . The country's flag carrier, Turkish Airlines, even offers airfares at discounted prices to medical travelers, and Medical Tourism magazine estimates that the cost of receiving quality healthcare in Turkey is 50 to 65 percent lower than in the United States. Healthcare stakeholders have noticed this and are trying to attract foreign patients to Turkey in the coming years.
Turkey is gaining popularity as a destination for health tourism, mainly thanks to the country's strengthening hospital sector. The Turkish government has used a PPP (Private-Public-Partnership) model to upgrade the country's health infrastructure and launch the most modern 'City Hospitals'. Private hospitals have also invested heavily in their Turkish facilities and have special services specially designed for foreign patients.
Turkey is also becoming more accessible. With the opening of the new Istanbul Airport, one of the largest in the world, patients from more than 50 countries will have access to Turkish healthcare within four hours. As improvements in the transportation industry coincide with continued investment in public and private hospitals, Turkey is poised to continue its reputation as a global hub for medical tourism.
Given the high cost of health care, tourists from Europe, the US, Russia, and Saudi Arabia choose to fly thousands of miles to save up to 90 percent on the cost of treatments - and include a summer vacation in their trip.
Healthcare in Turkey has advanced by leaps and bounds in recent years, and the country now has a number of internationally accredited, state-of-the-art hospitals. However, there are some institutions that compromise on safety standards to cut costs - those that frugal tourists should pay attention to.
Increase the numbers;
Turkey wants to take advantage of the influx of medical tourists and has recently unveiled a series of government incentives to make health care for foreign visitors even cheaper. It has also put health care at the heart of its National Tourism Development Plan, and aims to bring in two million patients and $ 20 billion in revenue annually by 2023.
Foreign bodies;
Medical tourism is one of the fastest growing industries in Turkey and is estimated to contribute $ 4 billion annually to the country's economy. Patients come in from all over the world for a range of medical procedures, from cosmetic to essential
The low treatment costs remain the most attractive factor for the majority of visitors, especially those from countries without a paid state medical system.
---
Other Blogs
Travel Suggestion for Disabled Adventurers
Flight for wheelchair travellers
5 Useful Travel Apps for disabled people
10 wheelchair accessible hotels in Antalya
Disabled Travelers in Turkey
Daily transportation for Disabled
How to make cities accessible?
Top 4 Mobility Equipment to rent for your holiday
10 tips when Renting an Accessible Car
Accessibility Features for Hotel Accommodation